I had the joy of working with a wonderful client on a special commission this month. It was going to be a normal portrait series of their dogs as a birthday gift, and turned into finding inspiration from 80's sci fi and fantasy movies to create portraits with a twist
Meet Maya, a cheeky, fun loving, no-nonsense fluff ball nicknamed "little princess" by her humans.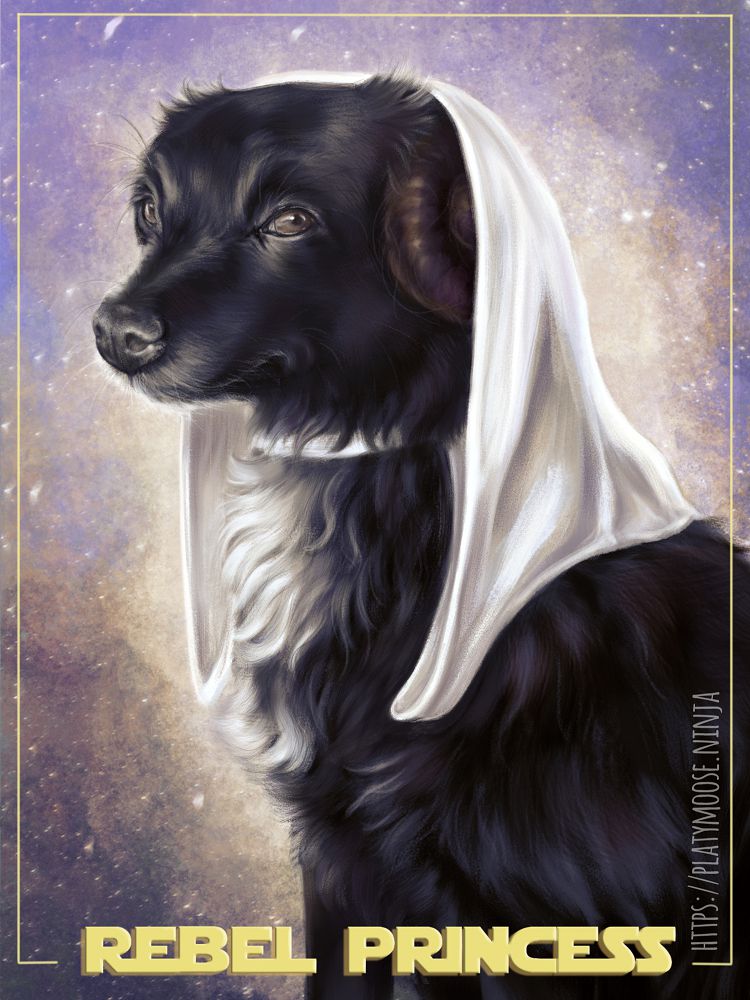 Nothing fitted that description better than the Rebel Princess herself, Leia Organa from Star Wars!
Here are some closeups: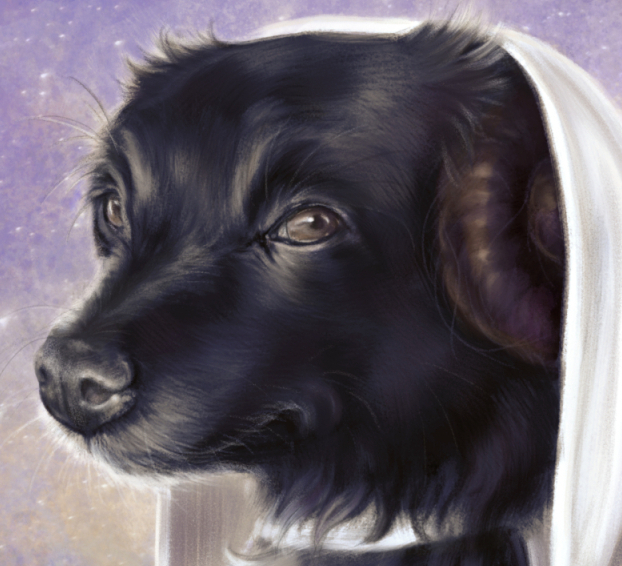 I really enjoyed painting her curly fur and adding in stray hairs and whiskers.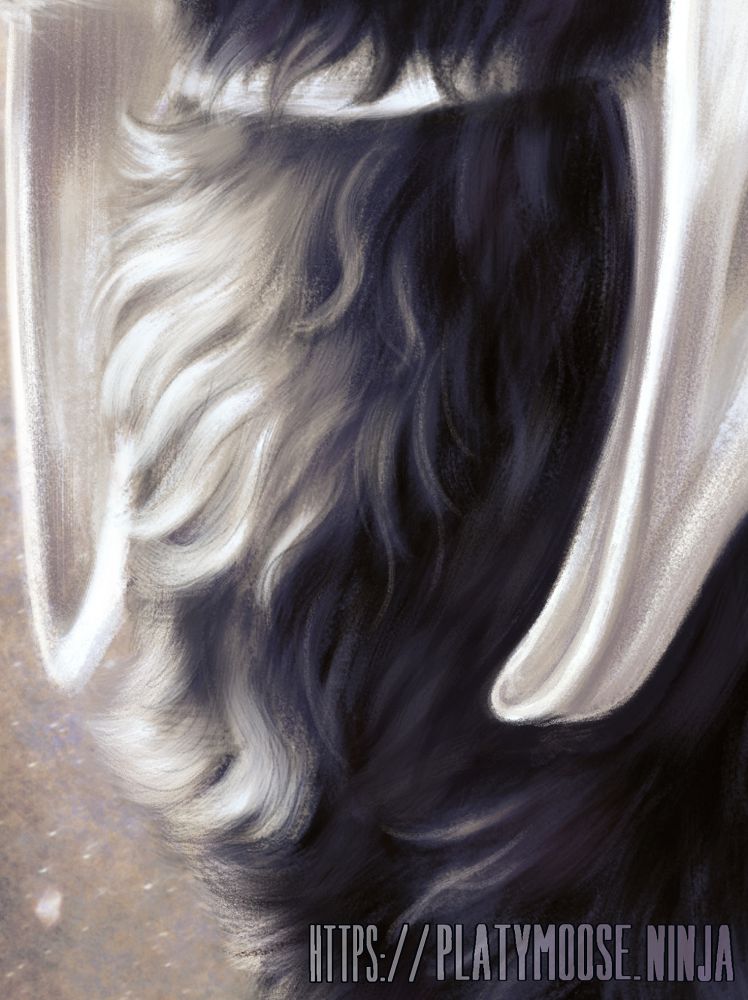 This was one of the first paintings I've done in black and white and added colour in afterwards using gradient maps and overlay layers. I decided to try it because both the dogs were mainly black and I wanted to play with reflected colour to add interest and mood.
Here's what it looked like before I added colour: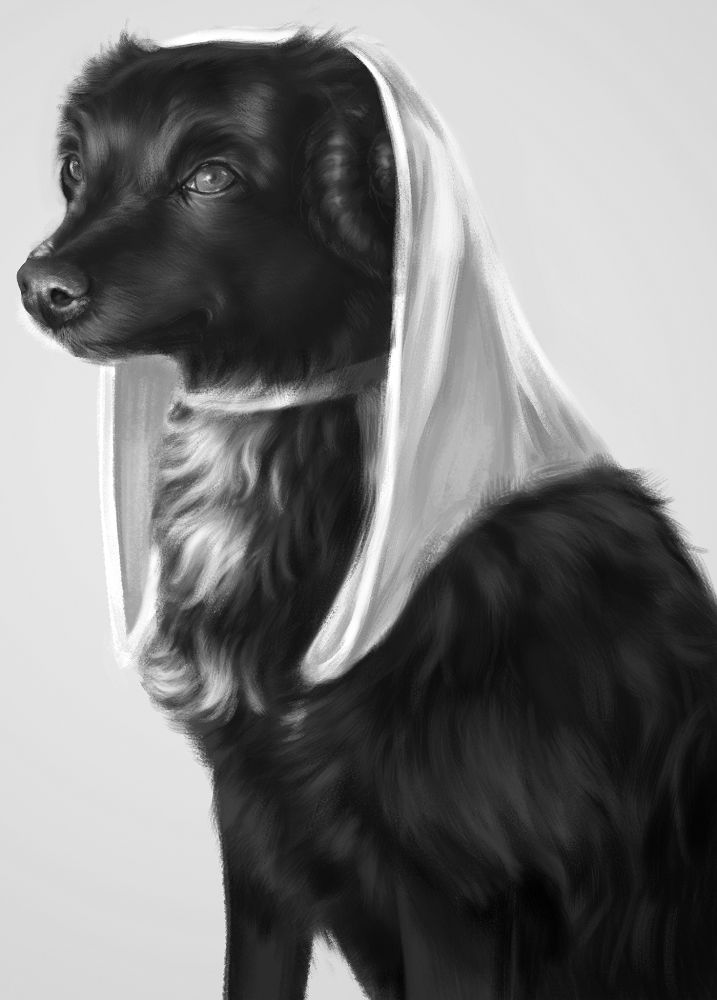 All done digitally using Clip Studio Paint, some custom brushes and my Wacom Mobilestudio Pro.
Printed A3 on 350gsm paper, framed and hand delivered!